About Huayi Isotopes Company (HIC)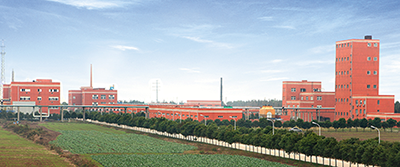 Huayi Isotopes Company (HIC) has been a trusted name in the radiopharmaceutical field since 2002. Our cutting-edge research and development strategy is geared toward meeting the emerging needs of the medical community with both commercial and academic collaborations in mind.
Our molecular imaging platform technology is adaptable to a broad range of radionuclides such as Fluorine-18 (F-18), Carbon-11 (C-11) and Technetium 99m (Tc-99m) for Positron Emission Tomography (PET) and Single-Photon Emission Computed Tomography (SPECT) applications.
Why Choose HIC Products?
We have more than 300 PET precursors in stock.
Our staff includes experienced doctoral scientists, chemical engineers and technicians.
Our fully-equipped laboratories include HPLC, GC-MS, ICP/MS, LC/MS, NMR, FTIR, UV, Waters Prep LC and more.
Our production is cGMP-compliant as well as ICH Q7A-compliant for APIs (Active Pharmaceutical Ingredients).
We offer custom packaging for all product quantities.
Customer confidentiality and technical support are guaranteed.
HIC's Philosophy
With our specialists and professional staff, we are dedicated to bringing each customer the highest-quality products and service along with competitive pricing. "QSP" ("Quality, Service and Price") is always our promise, and we take pride in customer satisfaction.